Always wanted to go skiing in the Bavarian Alps? Or maybe you're more about slower paced getaways in enchanting, castle-filled forests? Whatever tickles your fancy, there's no denying that Germany is a brilliant location for a winter holiday!
From stunning snowy scenery to cities boasting festive markets selling all kinds of Christmassy treats, there's no shortage of places and activities to put on your Germany road trip itinerary. We know, we've been there and seen just about all of it. We love Germany in winter! And at any time of year to be honest.
Remember, though, that a winter driving holiday abroad always comes with a new set of challenges – think roads slippery with ice, plus nation-wide rules on things like snow tyres…
Getting ready for your cooler weather adventure couldn't be easier than with the following tips for safe winter driving in Germany:
1. Worked out an ETA for your journey? Add on some extra time
Driving in a foreign country definitely increases your risk of coming into difficulties during a journey. Think unfamiliar roads and questionable road signs and you're just getting started!
Giving yourself half an hour or so extra to account for any hiccups en route is just plain logical – and allowing longer for winter journeys is especially important. There's a high chance you'll have to tackle some icy roads (especially in Germany's spectacular mountain regions), plus poor visibility on rainy – or snowy! – days.
2. Don't forget your snow tires
Searching for a real-life Winter Wonderland? Germany will definitely deliver that dream. That means one thing on a driving holiday, though – snow tires!
If you're renting a car for your German winter road trip, make sure you've had it pre-fitted with winter tires. It's actually a legal requirement at certain times of the year, or if weather conditions get especially severe, to have winter tires. Most locals will make the switch in October and then swap back to regular tires around Easter to be safe.
Never used them before? You can get snow chains which attach to your rental car's regular wheels. These are especially useful if you're planning a longer trip around the country which might involve visiting both cities with well-gritted roads where you don't need snow chains, and wilder rural roads prone to snowstorms where you definitely do!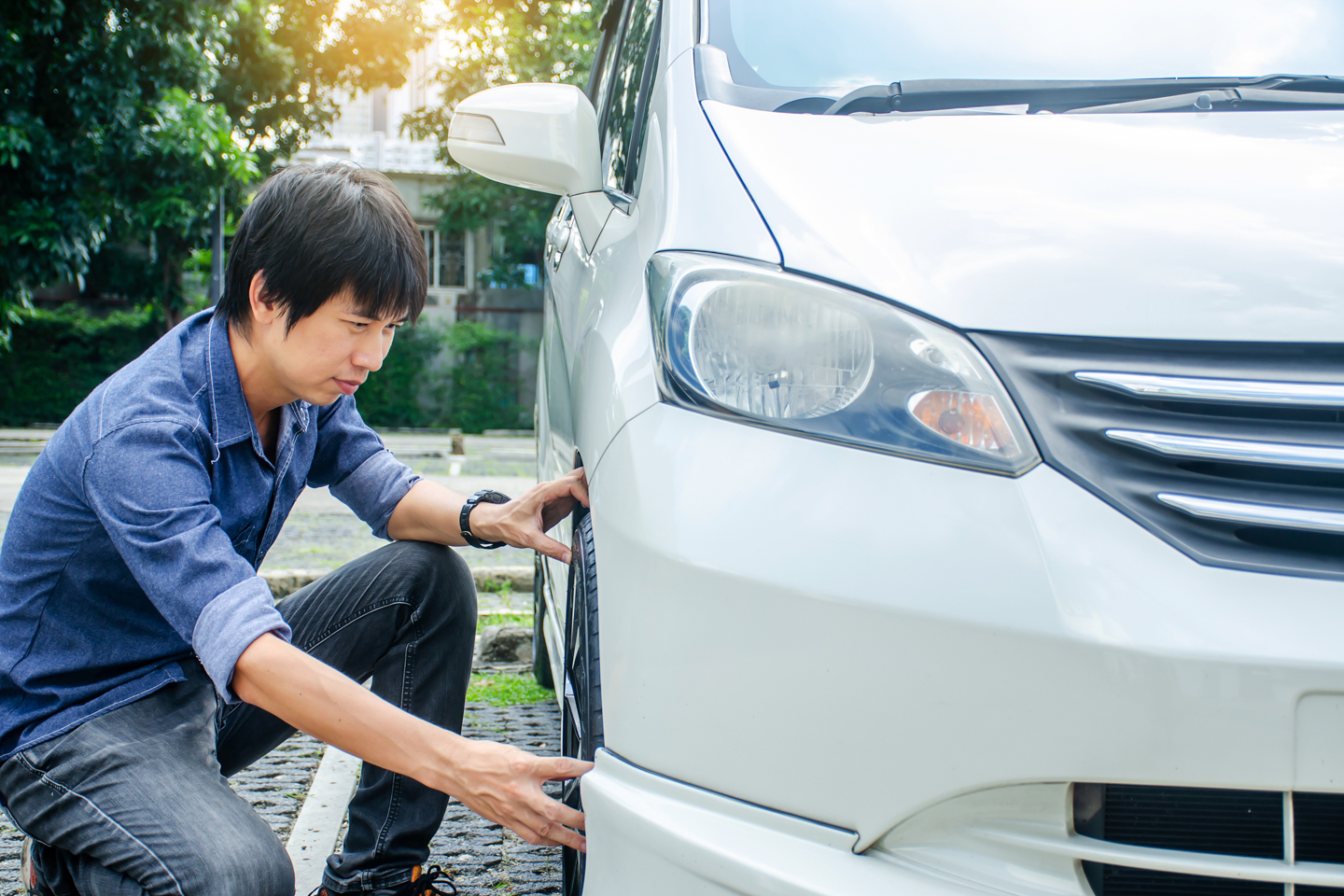 3. Check your tires before you set off
Having winter tires is all well and good, however they need to be fully inflated and have good grip to work. Flat or balding tires will make icy roads seems so much slipperier and really increase your risk of having an accident. You really don't want that!
Before you set off anywhere, do a quick check to see if your car's tires are firm and have plenty of tread on them.
4. Keep a supply of snacks (score!) and warm clothes in your vehicle
With breakdowns much more likely to happen in bad, winter weather, it's a smart idea to stock up your car with a few snacks and some bottled water before you set off any journey. This is super important if you're heading out in the back of beyond where help could take hours to arrive.
We know, you'll likely be wearing your best winter knits and some sturdy shoes anyway, but it can't help throwing in a spare jumper or even a blanket just in case you get stuck somewhere and need to conserve your car's battery and fuel.
5. Make sure your car is equipped with all the safety must-haves
As well as making sure you're fed, watered and warm in the event of a breakdown, there are a few other must-haves you'll need, by German law, to have in your hire car.
This includes standard safety items like a warning triangle and a high-vis jacket which you'll need to use to warn other drivers if you breakdown. You must also have a first aid kit in your car in Germany.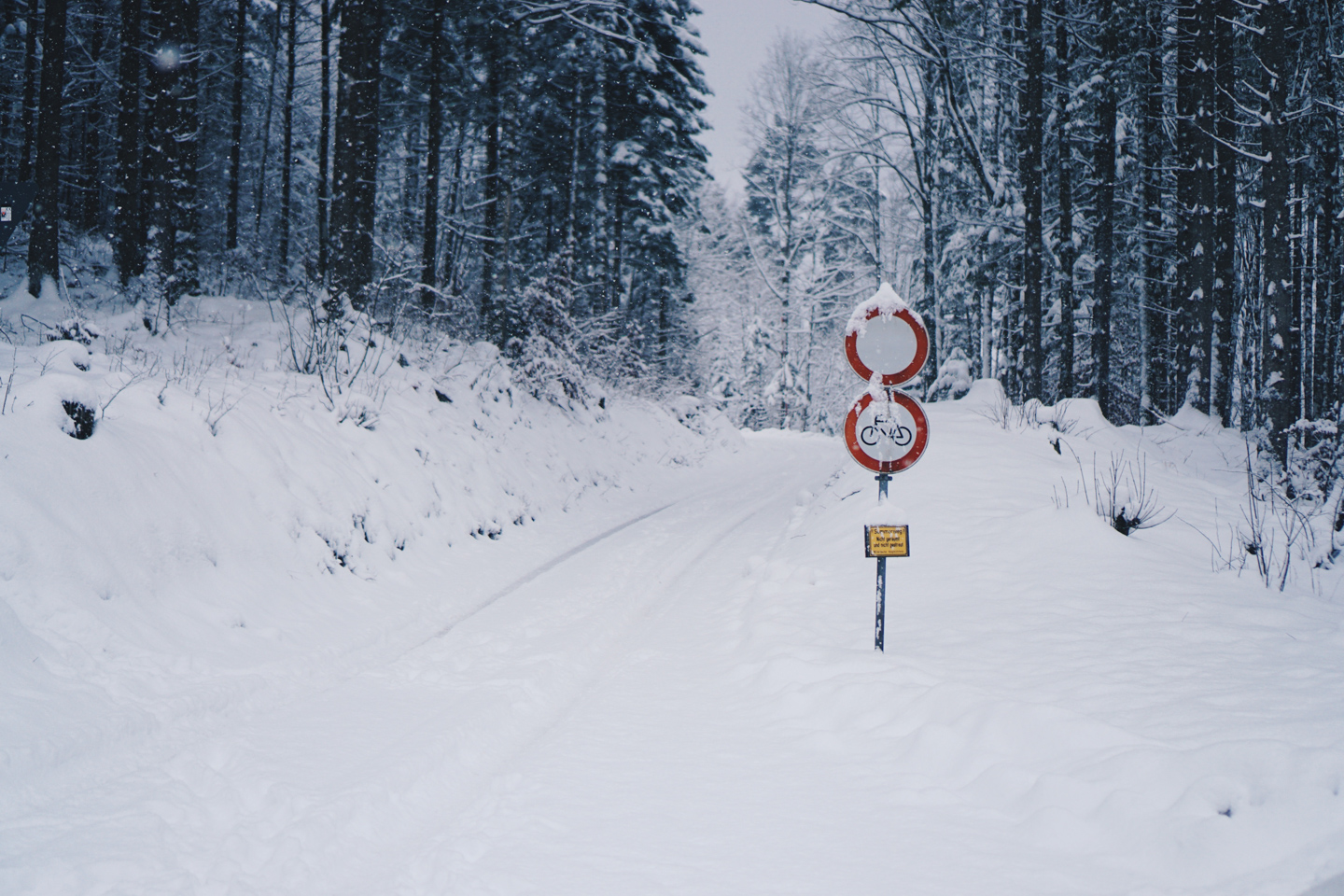 6. Keep that fuel tank out of the red at ALL times
Picture this: you've gone on a leisurely cruise around the beautiful German countryside, maybe stopped off at a chocolate box village for a glass of gluhwein (passengers only, of course!), only to find that your car's low on fuel. With petrol stations few and far between in more rural regions, it's not silly to assume you might go 2-3 hours without finding somewhere to refuel!
How to prevent this from happening? Always make sure you have at least half a tank of fuel before you set out on any trip. It's also a good idea to plan out your routes on longer trips to include regular fuel stops where you can both fill up the car and stretch your legs.
7. Avoid drinking alcohol if you're driving
While German winter's usually mean there's plenty of great alcoholic bevvies to choose between – from spiced mulled wine to schnapps – it's really important that you don't give in too much to temptation if you're the Designated Driver.
Like many countries in Europe, Germany has strict drink driving rules. They're much stricter than the UK for example (excluding Scotland), with the maximum blood alcohol limit for motorist set at 0.05%. For reference, that's about two small glasses of beer.
8. Give your windscreen and lights a wipe before you turn the engine on
Anyone who's ever had to commute to work in the winter by car will be familiar with the whole de-icing your windscreen routine. The same applies if you're holidaying in places like Germany in chillier temperatures!
To make sure you've got maximum visibility for those potentially treacherous roads, always remove any snow and give your windscreen a quick clean before you drive anywhere. It's also a good idea to wipe your headlights down as they may have become clogged up with mud or murky snow.
Another good tip to do with visibility? Don't let your wipers stop when they're facing up your windscreen – they could freeze if the temperatures are low enough, meaning they might snap when you turn your engine back on.
Feel like you're properly prepared for a winter driving holiday in Germany? Keen to know what to do? Then why not check out our other guides for some inspiration for your itinerary? You can take a drive down the country's gorgeous Romantic Route for castles and cobblestones galore or tick off as many of Germany's beautiful lakes as you can on a whirlwind tour of the entire nation.