With a mind-boggling 150+ wineries to choose from, Australia's Hunter Valley is the perfect place for a day out if you're holidaying in Sydney and are a serious vino fan! The beautiful and extremely fertile region sits around 160km north of the city and is a brilliant road trip destination, regardless of whether you're a wine drinker or not.
Keen to enjoy a tasting session and pick up some bottles of premium Aussie wine straight from the source? You'll be spoilt for choice in the Hunter Valley! Here you'll find world-famous vineyards with awesome cellar doors (tasting rooms) and some smaller boutique venues which have been owned by the same families for decades.
Ready to wet your whistle? These are just a handful of places that will help you do just that.
Audrey Wilkinson won't disappoint – it's a winery that's all about the aesthetics!
Nestled in the shadow of the Brokenback Mountain Range and boasting 360-degree views of peaks and vineyards, the Audrey Wilkinson Winery is absolute goals for your Instagram profile!
It isn't just about pretty backdrops and epic photo ops at the Audrey Wilkinson Winery, though. The historic vineyard is one of the Hunter Valley's most prestigious venues and it produces some very decent wines. Why not savour some Semillon or cool off with a crisp glass of Verdelho in the colonial-style cellar door?
The winery also houses a small museum about the local wine-making industry, plus there are three gorgeous guest houses on the premises if you fancy making a weekend of it. Why not?!
750 De Beyers Rd, Pokolbin NSW 2320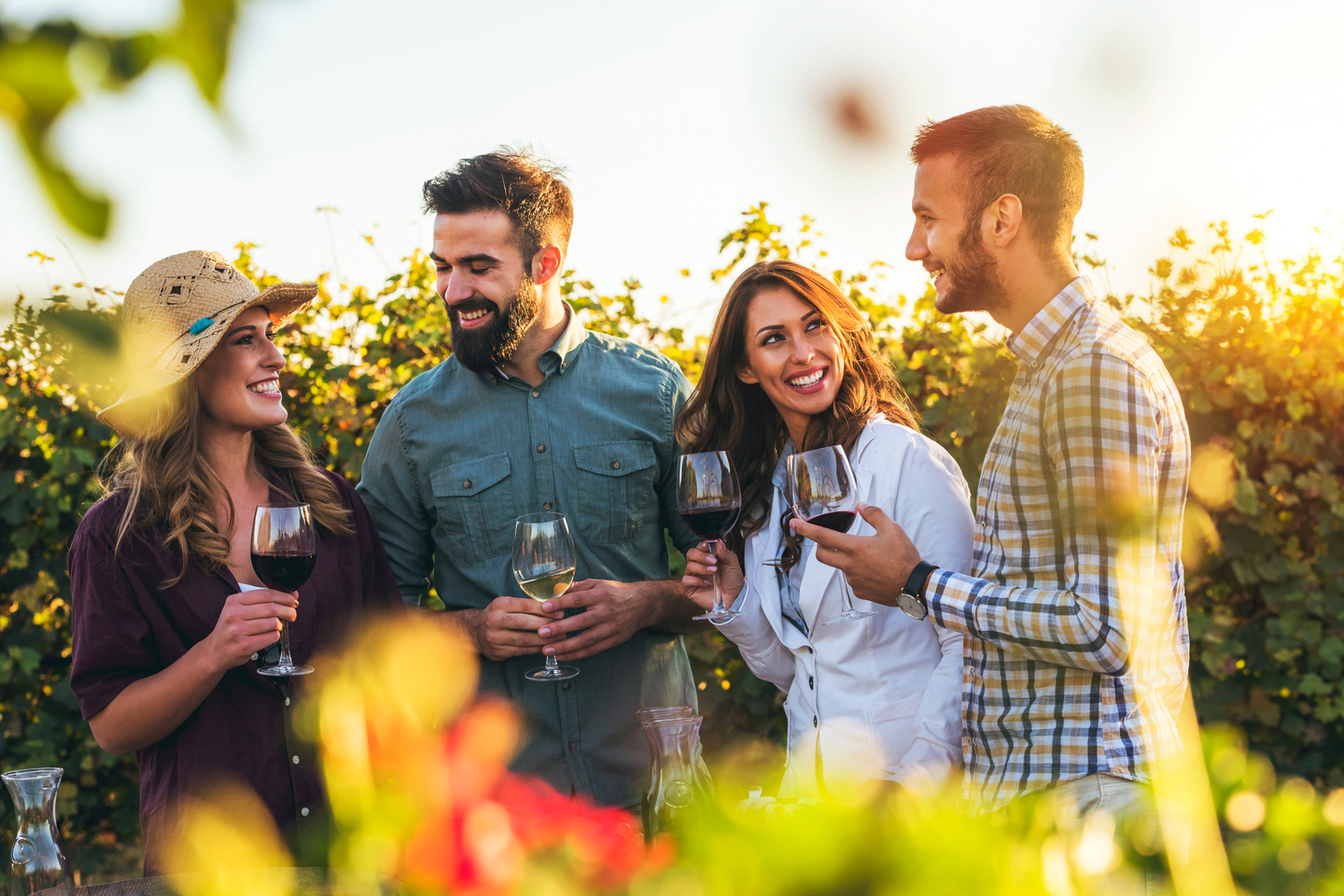 Brokenwood will get your taste buds tingling with some of the best wine in Oz
kenwood is a household name among Aussie wine connoisseurs and it's been making some top-class bottles since the 70s from its vineyard in the heart of the Hunter Valley.
Crisp Chardonnay is currently the winery's pièce de résistance. Always said you wouldn't touch Chardonnay with a barge pole? We think you might just be pleasantly surprised! Red wine more your thing? Brokenwood's award-winning Shiraz will undoubtedly go down a treat.
As Brokenwood is so famous, to get in you'll need to book a tasting tour in advance. There's also an incredible restaurant onsite called The Cru Bar + Pantry where you can tuck into homemade pizzas, snack on charcuterie boards and pour out your own glasses of wine from fancy Enomatic self-service dispensers.
Check out Oakvale Wines to taste tipples which have been perfected for over a century
While a large number of Hunter Valley's wineries have only been around for a few decades, there are several venues which date back a lot further. The region is, after all, the oldest wine growing area in Australia!
Among those old dogs is Oakvale Wines. Established way back in 1893, it's had over 120 years to hone its winemaking skills. And despite being so old, Oakvale is bang on trend! All its wines are vegan-friendly! Wow! They also mix up the traditional and the new, by using both old school techniques and state-of-the-art technology. And the final taste test? How about smooth and rich on the palette. You had us at smooth!
Oakvale's cellar door is open seven days a week and offers tastings of the vineyard's huge wine range – from Semillon to Shiraz – for just $5. That's a real bargain if you ask us.
Why not sign up to the Premium Tasting Experience which gives you access to Oakvales Limited Edition bottles, as well as the chance to gorge on cheeses from the nearby Binnorie Dairy? Not bad.
1596 Broke Rd, Pokolbin NSW 2320
Head to Harkham for all-natural wines you can trick yourself into thinking are good for your liver
Already clued up on natural wines? Still learning and not quite a wine afficionado just yet?
Well, here's as much as you really need to know! Natural wines are produced from crops that haven't been treated with chemicals, pesticides or other nasties. So, not only do they taste great, they're also kind of good for you. No one's yet to convince us otherwise! It's also a huge craze among Aussie's wine-growing community.
You'll have a hard time finding more delicious bottles than those made at Harkham Wines. The family-run winery handpicks all of its grapes and practices sustainable farming, meaning its wines are not only better for your body, but will also appeal to your inner eco-warrior.
You can even enjoy a free tasting led by owner Richie Harkham at certain times of the day at the winery's cellar door. And what should you be supping on? Wines to definitely try, include the rich Aziza's Shiraz and the deliciously light Aziza's Rose.
266 De Beyers Rd, Pokolbin NSW 2320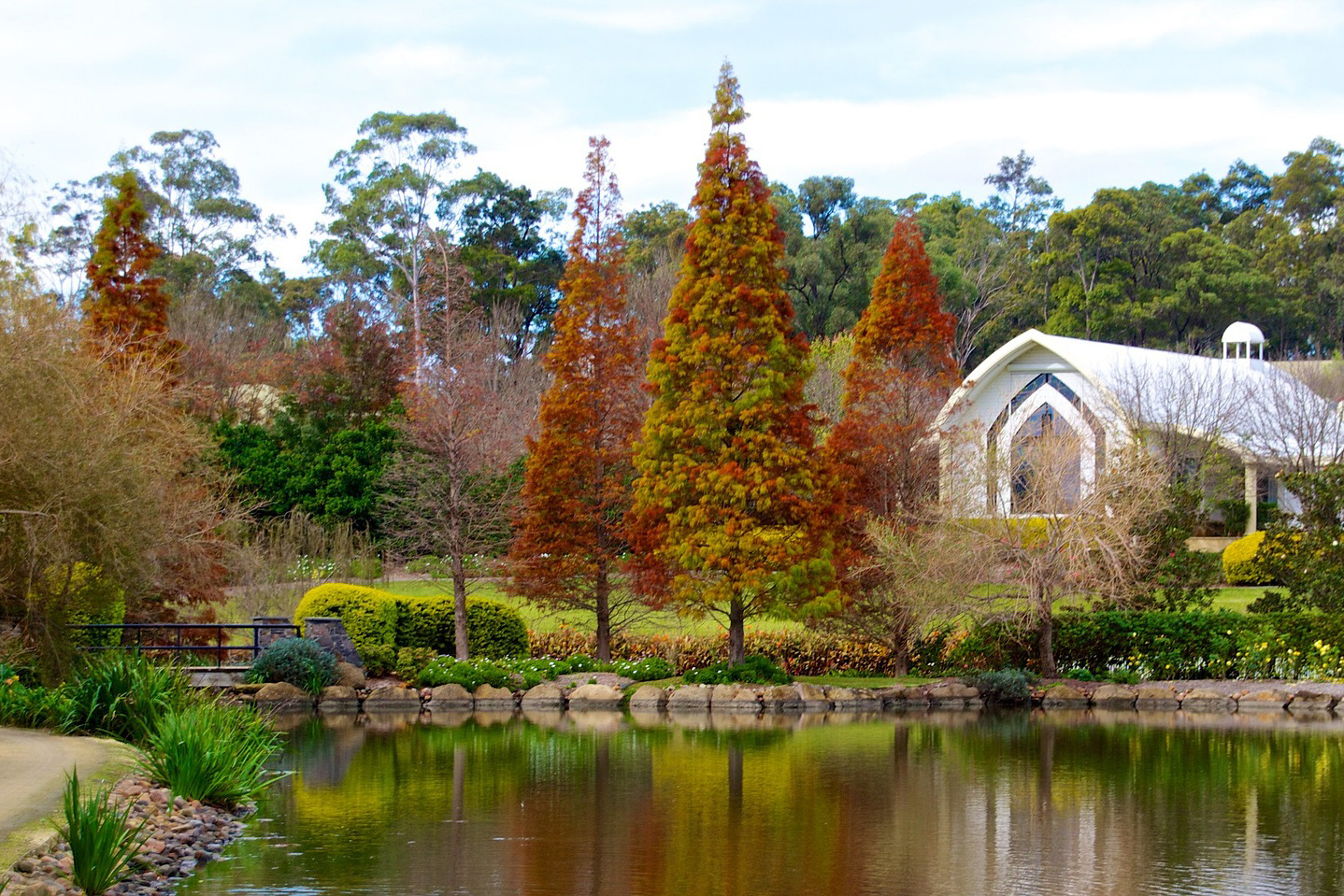 Get yourself down to Krinklewood Biodynamic Vineyard if you're after a French-inspired experience down under
Sitting back with a glass of wine in Krinklewood's idyllic gardens, you might forget that you're actually in Australia! That's because this Hunter Valley winery's grounds gained their inspiration from the Provence region of France. Think fragrant Mediterranean flowers, winding gravel pathways, tinkling fountains and the occasional peacock strutting about. Not quite kangaroos and koalas is it!
Decor aside, Krinklewood Biodynamic Vineyard is another must-visit for fans of more natural wines. Its entire offering is completely organic and sustainably produced, allowing the quality and taste of the grapes to shine through in every sip.
Krinklewood's sun-soaked cellar door is a little oasis just a stone's throw from the Brokenwood Mountains. Tasting sessions start at just $10 per person and the French vibes also extend to the wines, with popular options including Sparkling Blanc de Blanc and a dry Rosé.
712 Wollombi Rd, Broke NSW 2330
Getting to the Hunter Valley
The Hunter Valley is around two hours by road from Sydney, making it just about doable as a day trip. If you'd rather take your time with a tasting (or the designated driver doesn't want to miss out!), many of the region's wineries have amazing accommodation onsite.
Driving to the Hunter Valley couldn't be easier from Sydney too. Shall we meet you there?